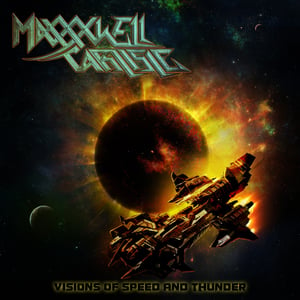 $

12.99
"Visions of Speed and Thunder" CD.
Featuring key tracks from all previous Maxxxwell Carlisle releases, fully remixed and remastered with 2 brand NEW tracks!
Tracklist:
Visions of Speed and Thunder
Marching with the Dragons
Full Metal Thunder
The Power of Metal Compels Me
Power Angel
Visions of Victory
Ramming Speed
Thunder Fortress
Duet for Electric Cello and Electric Guitar in A minor
Axis Accelerator
Speed Force
Shipping to continental US only.